The Magical Must Giveaway:
and a necklace with hamsa, evil eye, wishbone and angel feather charms
Congratulations, Adri, and happy reading. I know you'll love this book!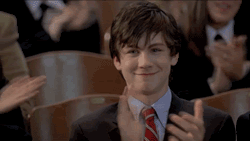 A giant hug to Faye from Little, Brown Books for Young Readers who made this giveaway possible.
I wish I could magically place this book into every entrants hands, but alas, there's not an APP for that, and I am so unOprah-like. Thank you all for participating.