I've been MIA, but I think I have a decent excuse. House renovations and tome reading.
Once the final Harry Potter movie was released in July, I suddenly became interested in the books, and began a mad reading frenzy to read them all before
The Deathly Hallows
part deux left theaters. In August I started year five-
Harry Potter and the Order of the Phoenix
-and it was like trying to race through mud. It was one tough read. At 870 pages, I'd classify it as a tome. I found it to be very dry, boring.
The thought of picking up year six depressed me. I wanted to break up with Harry.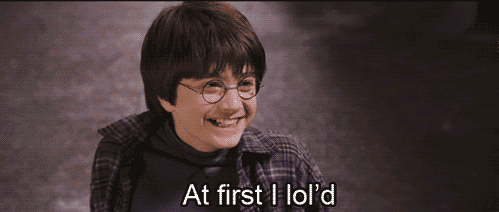 Now that I've had a few weeks to process the huge data dump of Phoenix, I can say Harry and I are still a thing even though I have a girl-crush on Hermione Granger. She's total badassery. Truly, if it wasn't for Hermione, Harry would've flunked out of Hogwarts in his first year. Hermione's got brains and skill, and all Harry wants to do is play quidditch . I made the mistake of expressing my opinion recently at a party, and I was immediately beat down with the argument that Hermione is book smart, whereas Harry is street smart, and who would I really want on my side while up against He Who Should Not Be Named? Gandalf. I'm no dummy.
Having said all that, Part Deux isn't playing in theaters anymore, but will be out on DVD November 11th. Since I've missed the big screen experience Harry and I agreed to spend a little time apart.
Well, on October 29th, I went to the largest used book sale I've ever seen. 90,000 books. One warehouse. I had cash. I had my phone for pictures, but something happened that I never imagined possible.
I froze.
Book sensory overload. I forgot my favorite authors. I forgot to take pictures. I walked around as if in a drugged stupor. I ended up in Reference.
Reference?
Then classics. Everyone needs the complete works of William Shakespeare, right?
Right?
(asked nervously in a high-pitched voice) I'm sure my deluded brain was trying to convince me I could read every play and sonnet before
Anonymous
is out of theaters. Next, interior decorating.
What?
And cookbooks,
and I don't even cook!
I was seriously fumbling. I wanted fiction! Escapism!
I never quite fully reclaimed my senses, but my instincts were good. Sorting through my loot, I realized I found great cookbooks for a dear friend, decorating books since we're renovating our house, and some beloved books in hardback:
Outlander
by Diana Gabaldon,
The Handmaid's Tale
by Margaret Atwood and
Carrion Comfort
by Dan Simmons. But the find that I'm most excited about? Paper Towns by John Green! SCORE! Plus, I got tons of books to use for collage art. (In a psychology course, a class assignment was to depict ourselves with collage art/mixed media and I was the only student that used mostly all words, few pictures. The professor commented, "interesting..." I never asked her what she meant, but I've always known I'm a word oriented person. I love nice evocative words. And I'm a typography nerd.)
So today I'm playing along with
Should Be Reading
, Tuesday's meme because it's my blog and I want to:
Randomly open the book your reading and share a few teaser sentences. Okay. Here I go...
And now Ben says, "Bro, can we go now? Because the last time I was this scared...screw it. I'm freaked out. There's nothing funny about his shit."
There's nothing funny about this shit is the closest Ben can come to the terror I feel, maybe. And it is close enough for me."
Paper Towns by John Green
How've you been? What are you reading? With prices ranging from free to $1.50, how would you have handled a 90K used book sale? There's another in December. I'm making a list.
Oh, and I'm in Nanowrimo again this year. My poor deluded brain.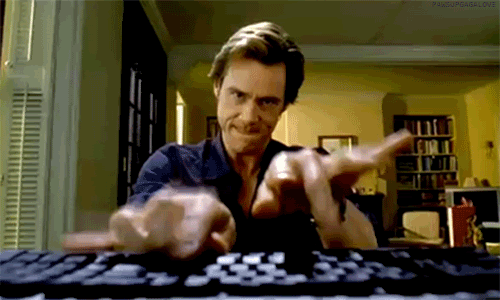 Happy reading! Wish me luck!