The Tiger's Wife
by Tea Obreht
Published: March 8, 2011
Publisher: Random House
352 pages
Natalia Stefanovi, a doctor living in an unnamed Balkan country crosses the border in search of answers about the death of her beloved grandfather, who raised her on tales from the village he grew up in, and where, following German bombardment in 1941, a tiger escaped from the zoo in a nearby city and befriended a mysterious deaf-mute woman. The evolving story of the tiger's wife, as the deaf-mute becomes known, forms one of three strands that sustain the novel, the other two being Natalia's efforts to care for orphans and a wayward family who, to lift a curse, are searching for the bones of a long-dead relative; and several of her grandfather's stories about Gavran Gailé, the deathless man, whose appearances coincide with catastrophe and who may hold the key to all the stories that ensnare Natalia.
While checking out the NPR recommended reading shelf at my local bookstore, the interesting cover and title of this book caught my eye immediately, and the flap copy was intriguing. All I knew going into the book was that it was Tea Obreht's debut novel which is always exciting for me because I love discovering new authors.
Dr. Natalia Stefanovi and her lifelong friend Zora make their way to war-torn Brejevina to do mission work with orphans when Natalia receives news that her beloved grandfather died in a village hundreds of miles from his home, and his personal belongings-- most importantly his copy of Rudyard Kipling's
The Jungle Book
that he treasured and carried with him always-- were not sent back with his body. Her grandfather's journey to Zdrevkov and subsequent death is a mystery, and Natalia sets out to discover the circumstances, and retrieve her grandfather's personal effects. Along the way she thinks about the stories her grandfather told her on their many outings together as she was growing up, stories about his experiences in World War II, the Deathless Man, and The Tiger's Wife.
The novel jumps back and forth in time. Natalia's story thread is very dry, whereas my favorite parts of the book were the retelling of her grandfather's tales of the deathless man,
Gavran Gaile
, and the
Tiger's Wife
, a deaf-mute woman named thus for caring for an escaped tiger when a city is bombed. These parts of the novel are beautifully written and interesting. In the end, Natalie learns the truth about her grandfather's death, and as wondrous as his tales were told, the author chooses to relay the facts regarding his death rather quickly. So quickly, I had to read it twice to make sure I hadn't nodded off and missed something.
It's easy to draw comparisons between the war-torn Balkans in the 1990s and Obreht's fictional setting, and there are many passages that are heart wrenching. She definitely knows how to write, but the book is slow moving. I read it in snippets, often feeling detached, and I'm not sure I understand how the two tales fit into the overall meaning, or what message the author wants readers to take home. Could it be as simple as: honor and respect in life and death? Treasure the stories that unite us? This is another one of those "thinking" novels perfect for a book club selection; I believe I would have gotten more out of it and enjoyed it if I was able to discuss it with others. Right now, I'd have to rate it:
Although the story wasn't for me, I must agree that
Tea Obreht
is an author to watch, and I'll definitely read her future books.
The Tiger's Wife
is widely praised, and received a glowing
New York Times review
. Once I finished the book, I learned she was listed in
New Yorker's 20 under 40
fiction issue, found
here.
In June, she won the 16th
Orange Prize
for fiction written by women, article found
here.
So, after all of that, how silly do I feel for not quite
getting it
?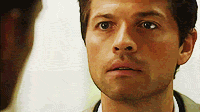 Pretty silly