The winner of the YA Bloggers Best Overlooked Book Battle 2011 is:
Published: March 9, 2010
Hardcover: 304 pages
Publisher: Atheneum Books for Young Readers
Eleven-year-old Melody has a photographic memory. Her head is like a video camera that is always recording. Always. And there's no delete button. She's the smartest kid in her whole school—but no one knows it. Most people--her teachers and doctors included--don't think she's capable of learning, and up until recently her school days consisted of listening to the same preschool-level alphabet lessons again and again and again. If only she could speak up, if only she could tell people what she thinks and knows . . . but she can't, because Melody can't talk. She can't walk. She can't write.






Being stuck inside her head is making Melody go out of her mind--that is, until she discovers something that will allow her to speak for the first time ever. At last Melody has a voice . . . but not everyone around her is ready to hear it.






From multiple Coretta Scott King Award winner Sharon M. Draper comes a story full of heartache and hope. Get ready to meet a girl whose voice you'll never, ever forget.
Every year Alyssa at The Shady Glade works months on this fun interesting project. Thanks, Alyssa!
As a judge early in the contest, I read Song of the Sparrow by Lisa Ann Sandell and Keeping Corner by Kashmira Sheth, which was a great experience because it forced me to read outside my comfort zone.
Song of the Sparrow is a lovely novel written in verse about a mysterious character found in Arthurian legends while Keeping Corner is historical fiction set in 1920ish India focusing on the restrictive traditions imposed on widowed twelve-year-old Leela. Two very different books in scope and style.
My reading partner- Michelle from Pineapple Pyjamas- and I easily chose Song of the Sparrow as the winner of bracket six back in June, and it won again in bracket fifteen, but alas, it wasn't the belle of the ball; however, I'd highly recommend it to anyone interested in Arthurian legends. Don't be put off by its having been written in verse. Don't think Dr. Suess here. It's a beautifully written story. It won two brackets after all!
On a different note, I'm totally psyched that one of my favorite books was chosen as

having the

best main character!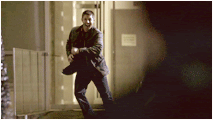 The contest was great fun, and be sure to check back with The Shady Glade next spring if you'd like to be a judge. Meanwhile make a list of the fantastic books you've read that you feel are going unnoticed and nominate them for next year's contest!
Be well and happy reading.